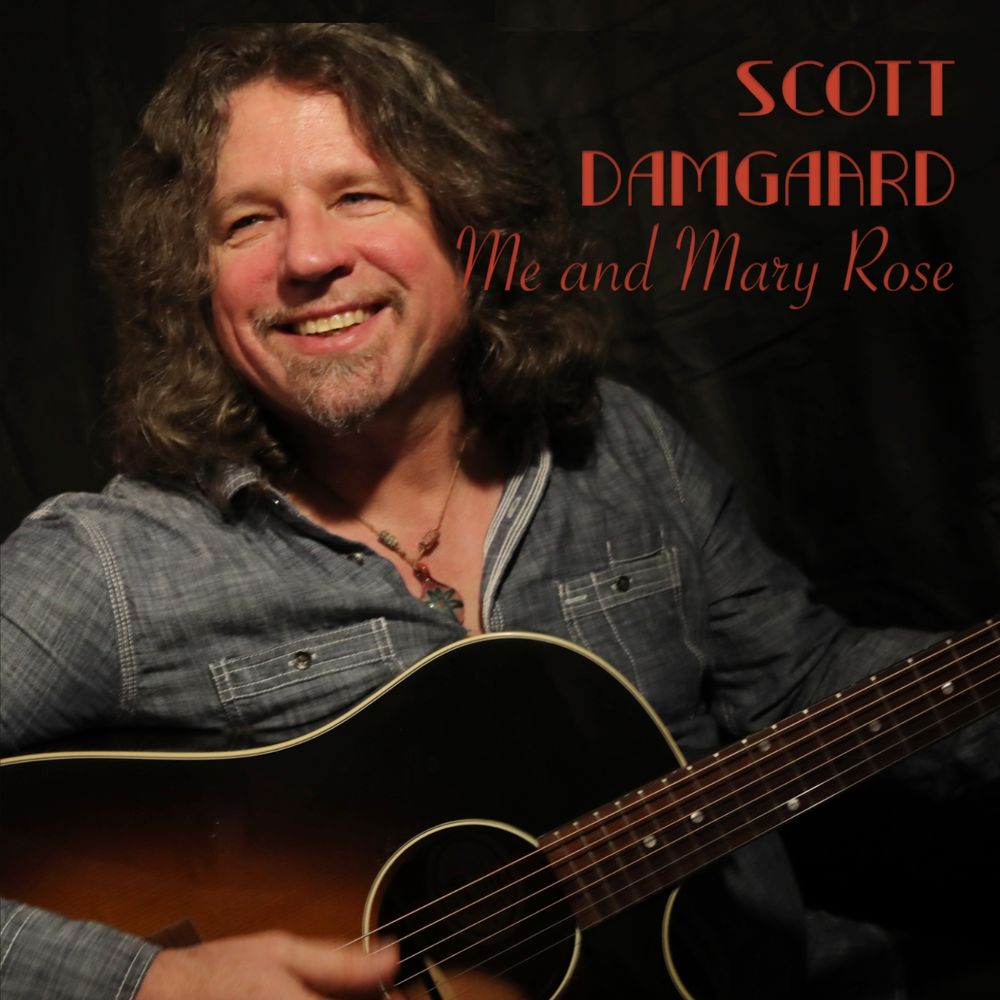 ABOUT SCOTT DAMGAARD
Singer • Songwriter • Guitarist • Recording Artist • Performing Artist • Video Artist
Scott Damgaard is a guitarist, singer and songwriter with seven studio albums out (available on all platforms).
As a recording artist, he has self-produced seven studio albums with an eclectic array of songs that range from solo acoustic style to full band productions with horn sections, violins, bass, drums, keyboards, electric guitars, and whatever else he thinks would be best for the song.
Likewise, as a performer, he is just as comfortable playing and singing by himself with just his acoustic Gibson J-45 guitar, Mary Rose, as he is fronting a full rock band with his Fender Telecaster.
No stranger to music videos, you can find over 200 videos on his YouTube channel, including 27 "Official Music Videos," dozens of recorded live performances, and even some videos he shot of other bands he likes.
His versatility in his guitar playing style and articulate singing keep his music interesting and entertaining as he effortlessly moves in and out of different genres of music.
During his solo "acoustic" shows, he likes to bring his experience as a recording artist to "electrify" his live performances. At his feet he'll have an assortment of electric guitar effect pedals, including a "looper" pedal, that he can use to record rhythm guitar parts, play that back, and then seamlessly create multiple guitar tracks that allow him to fill out his sound.
In addition to playing his own songs, Scott has a penchant for pulling out songs by his favorite artists like John Lennon, Bob Marley, The Pogues, old blues songs and whatever else feels good in the moment. He even covers some of his favorite local songwriters like Dennis Brennan, John Krivit and Jude Bonny. His knowledge of music runs deep and wide and he can surprise you with some of the songs he knows.
Over the course of the year, Scott is known to host some special "seasonal" shows. For instance, every year on and around St. Patrick's Day, Scott plays all Irish songs with a group called The Cork Langers. And the week before Christmas he hosts an annual "Rip-Rockin' Christmas Carol Sing-Along Concert" with a full band and multiple guest singers.
His favorite "special show" of the year though, is on October 9th, John Lennon's birthday, when he puts a full band together and invites guest singers and musicians and they put on a full concert of all John Lennon songs.
From all of this experience, Scott will occasionally get invited to play at Beatlesfests and sometimes he sits in with friends and they'll rock out some of their most fun songs they like to play.
Some of the venues Scott likes to play in the Boston area include The Burren Backroom, The Lizard Lounge, The Plough and Stars and Hennessy's where he has a Wednesday night residency.
Outside of Boston, Scott has played at the Spire Center for Performing Arts in Plymouth, MA, opening for Jonathan Edwards, Summerfest in Milwaukee and The Terrace at UW-Madison.
He has also found a simpatico relationship with the microbreweries like Night Shift Brewing and Fort Hill Brewery. It seems the mindset of people who like craft made brews are very welcoming to singer/songwriters who play craft made music.
I guess if you had to sum up Scott Damgaard's multifaceted songs in three words, that would be it:
Craft Made Music